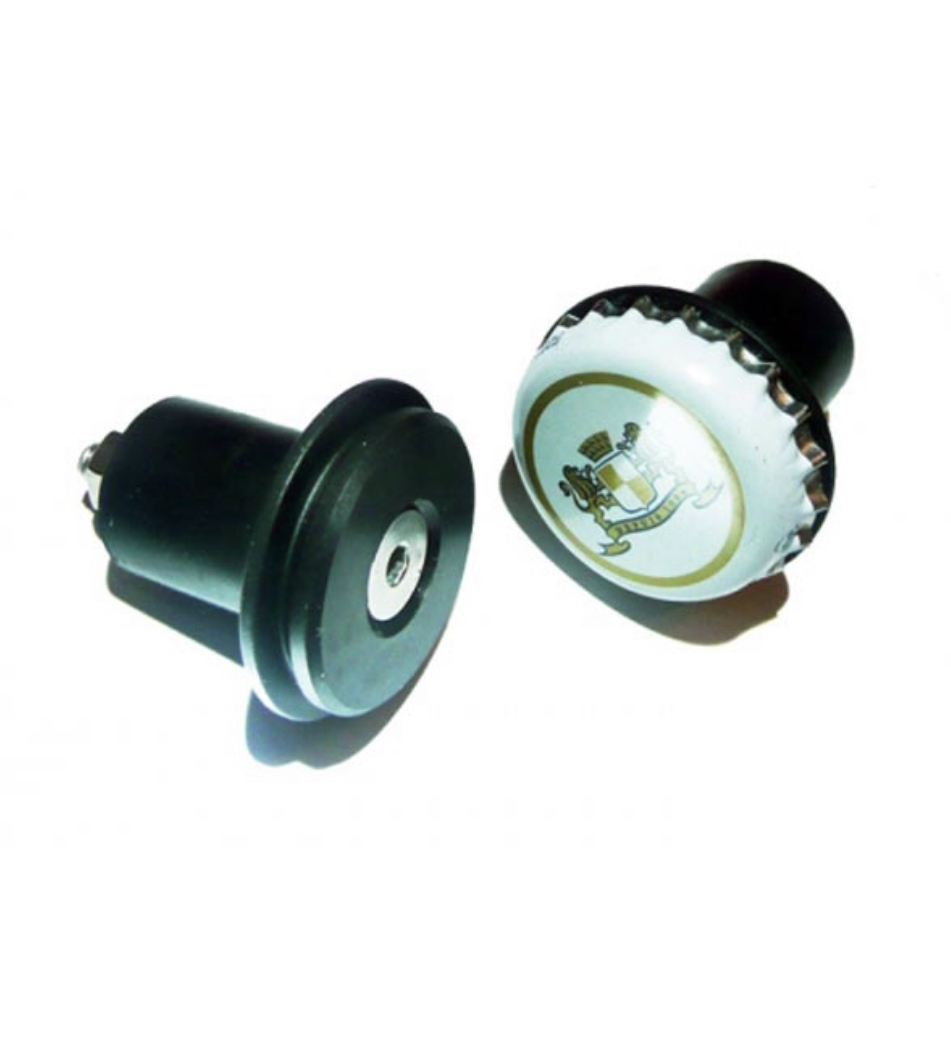 Beer Bottle Bar End Tabs
This one involves Cider, Beer and cycling !

Stick these 'draught' plugs into your handlebars. Tighten them up! Have a beer! Then have another! Recycle the bottles! Then stick the tops on the Bar Tabs!! Jobs a good'un!
These Bar End Plugs use an elastomer expander to grip inside the handlebars and allow you to put a beer bottle top on them,
They will not damage Carbon Fibre Bars !
Features
They will not come out by hand, tree or rock.
They fit all handlebars with an inner diameter of 17mm upwards
When too many trees have jumped out in front of you and scratched the tops to death simply change them for another pair.
For all those sceptics out there, the Bar Tab is wider than the bottle top (30mm) so simply apply a bit of common sense when fitting them and you won't shred your hands!
These use a black nylon end cap (to fit your bottle tops on), an elastomer expander, and stainless fasteners.
A 3mm allen key is used to tighten the bar end plugs inside the bars in a similar way as HOPE use on there metal Bar end plugs .